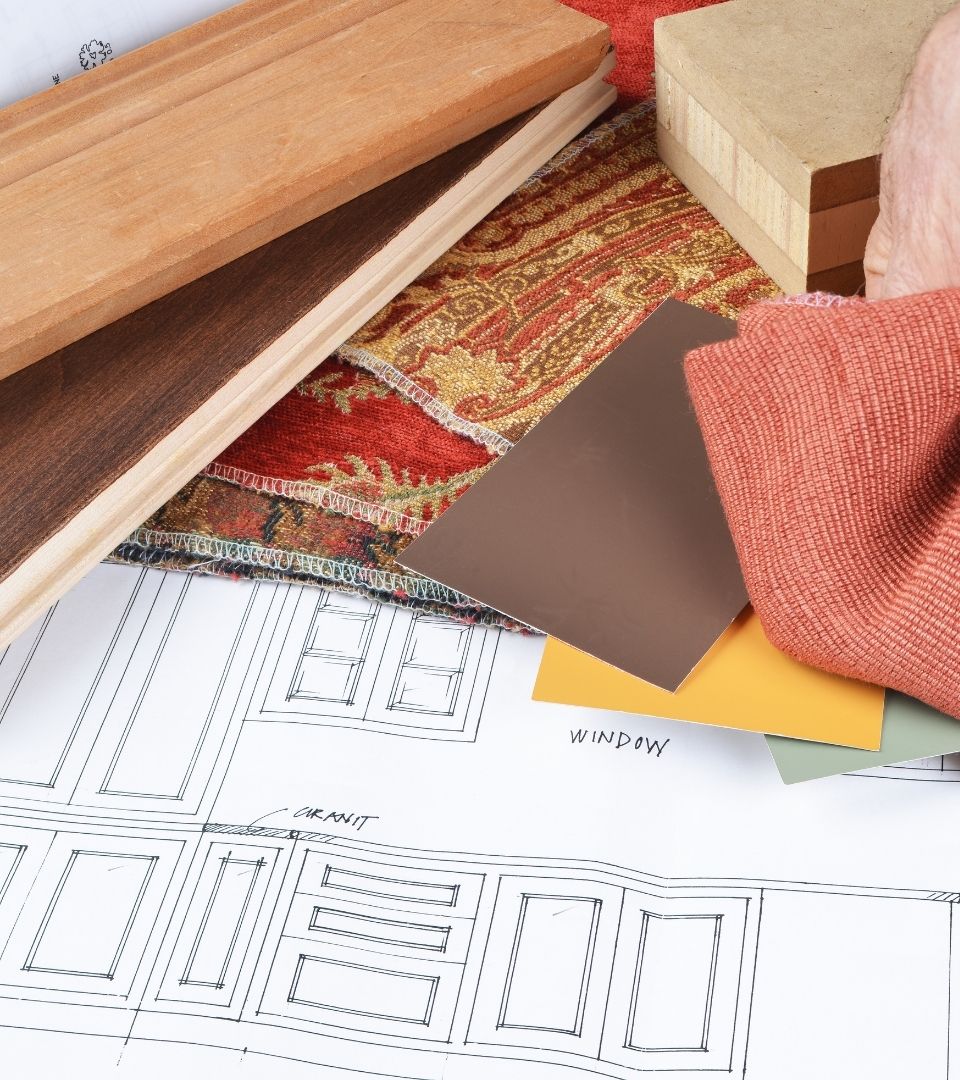 We'll help you clarify your vision and make some initial decisions on wood specie, style, and finish for each cabinet or furniture piece. We'll ask you to share any inspiration images or drawings you may have. 
We may request an on-site visit to obtain accurate measurements and discuss your project layout. Once we have an idea of what you want, we'll be able to provide you a detailed quote. If you prefer, we can provide a rudimentary price quote without figuring out all the details.
A 3D rendering of your project is created, which will help guide the design and bring to light any areas for improvement. 
You'll be instrumental in helping us finalize all the design choices. We can provide custom stained sample boards that you can view next to your flooring, backsplash, countertops, paint colors, etc.
Special organization products are recommended if we think they'll add value. Once the design is finalized, materials are ordered and your project is added to our build calendar.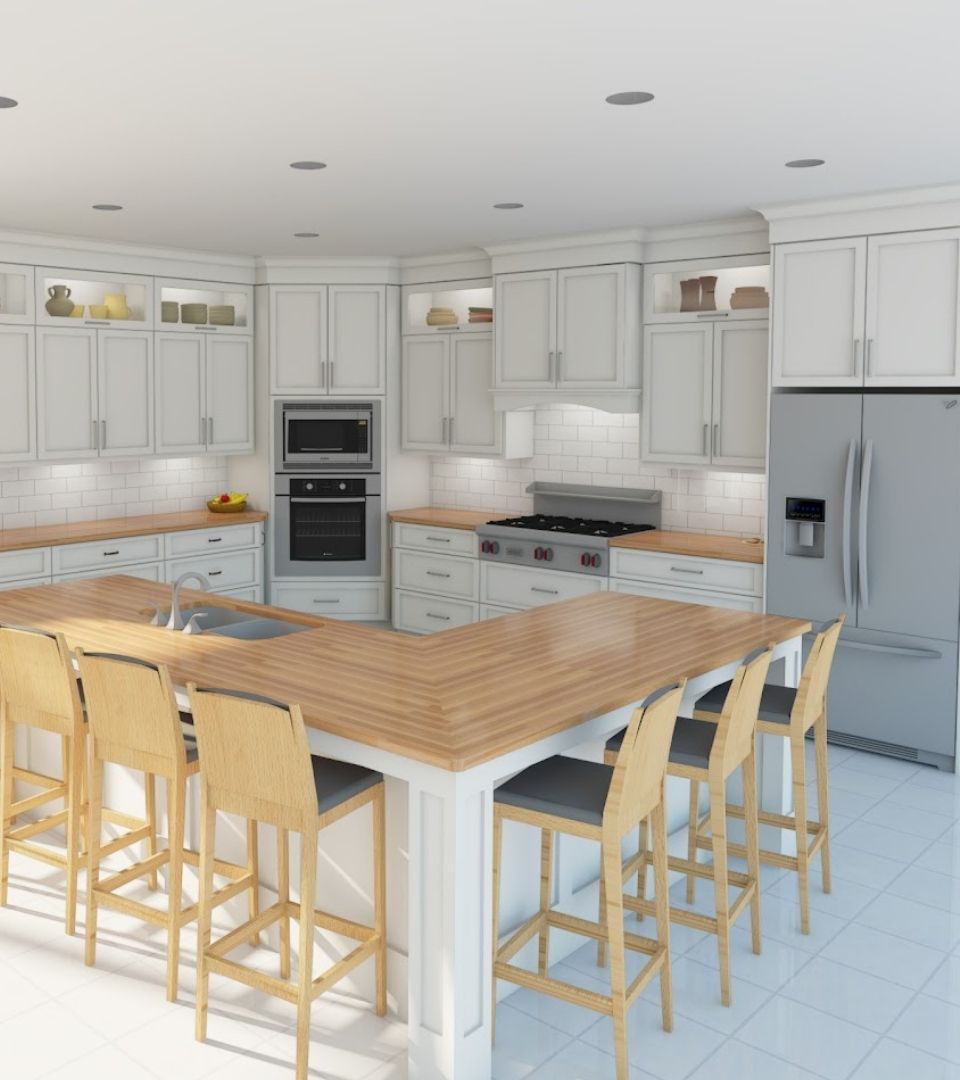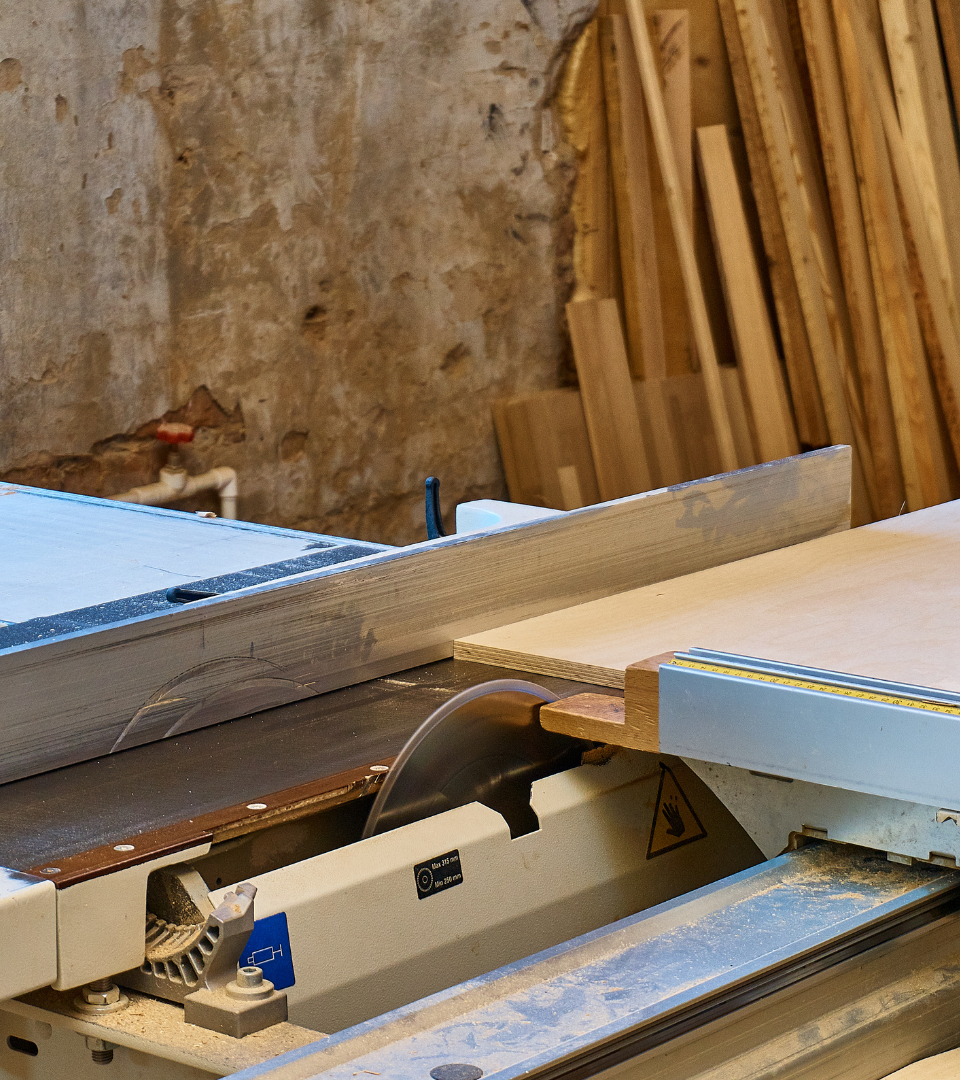 Our craftsmen will build your custom cabinets or furniture in our local shop. Stain or paint will be applied in our industry leading particle-free spray booth. Drawer hardware is installed, and a final inspection is performed.
Quality control is vital throughout the build process, and we treat each project like it is going in our own home.
White-glove delivery and installation are scheduled around you. We enter your home in a clean and professional manner and clean up our mess before we leave.
It is our deep desire that you will enjoy your quality custom cabinets or furniture for years to come. 
Congratulations and Thank You for choosing Benchmark Woodwork!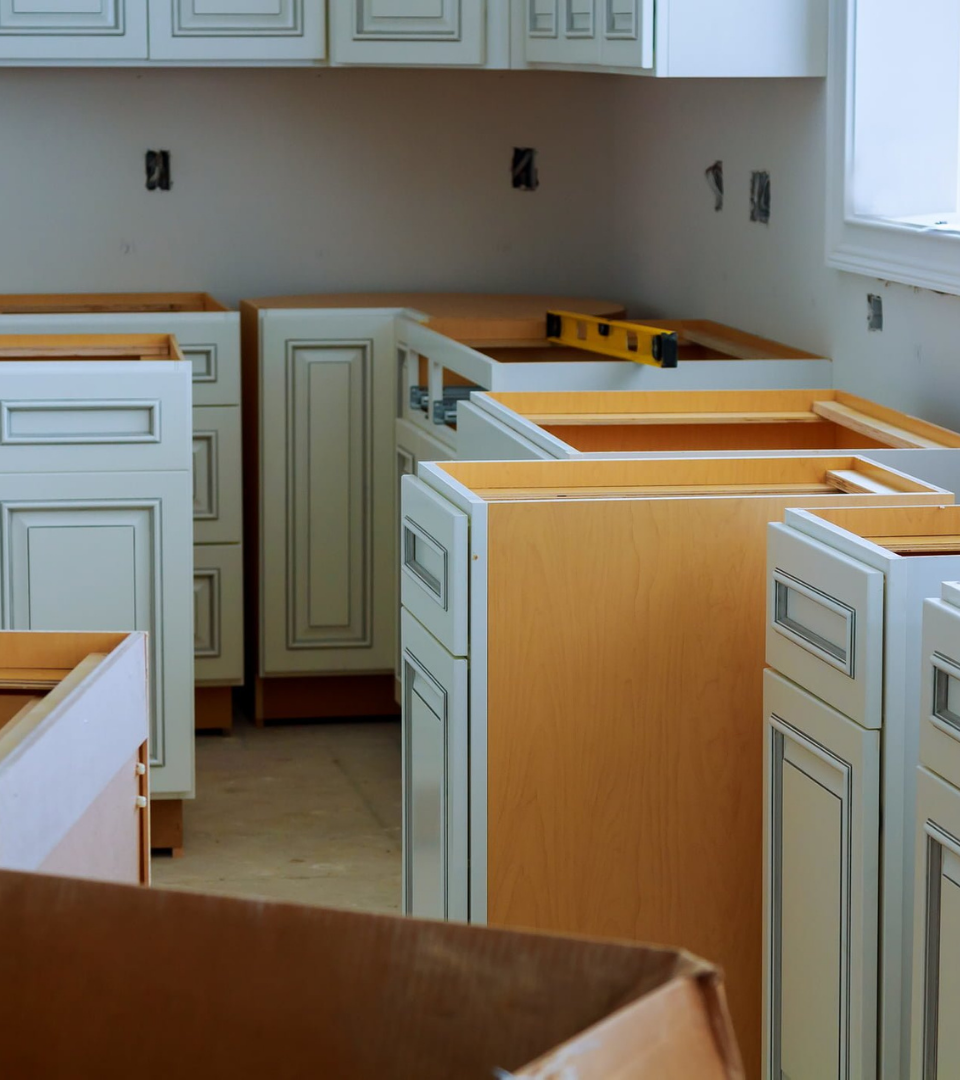 Schedule Your Free Consultation
We'll explore design options, review any existing plans, and discuss budget goals.